YAKUSHIMA Wild Turmeric Powder, Curcuma aromatica 100%
High mineral and essential oil concentrations. Herbicides and other chemicals are not used in cultivation.
High pressure Steam Sterilized Powder
All of our products are high pressure steam sterilized.
This gives a slightly roasted flavor.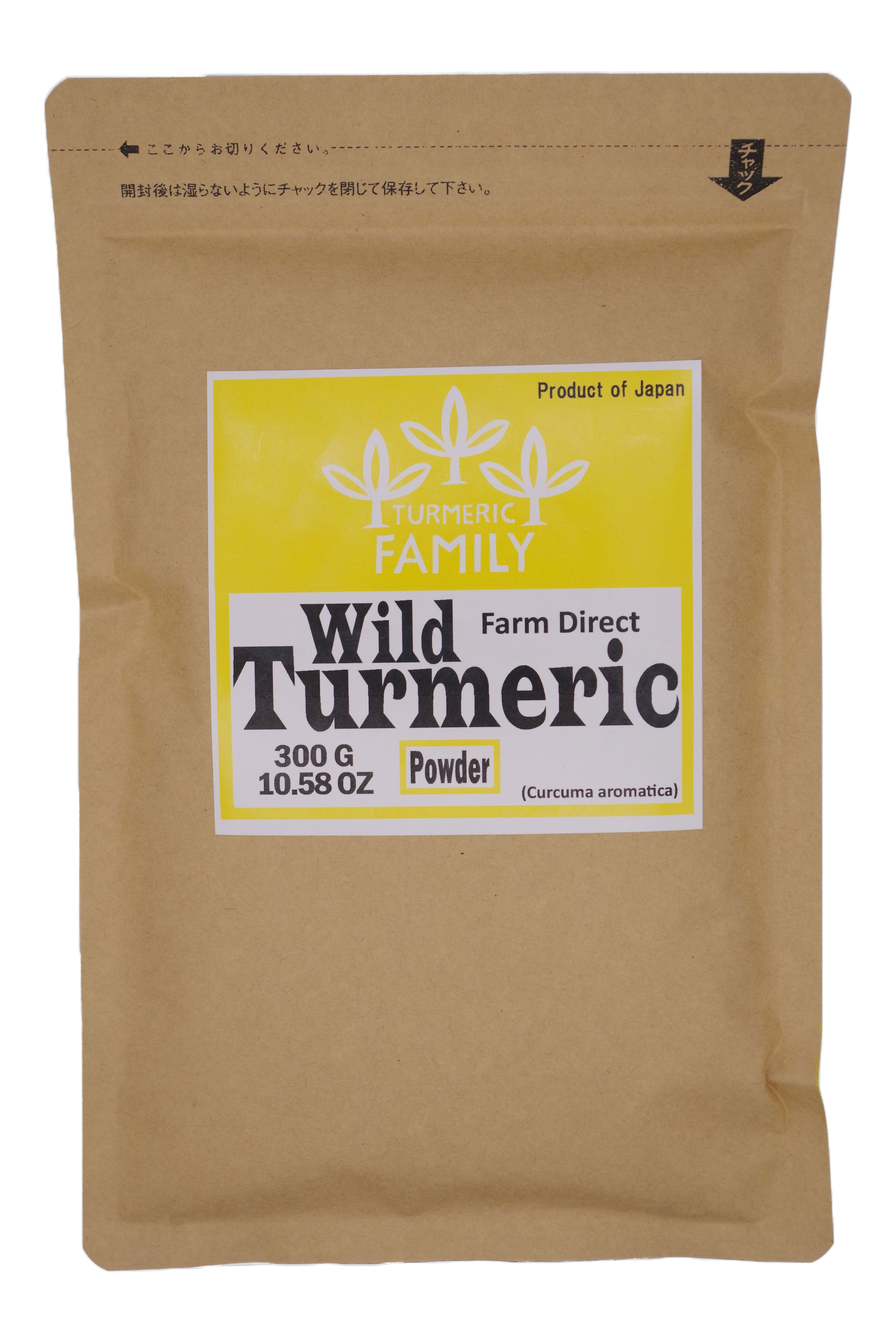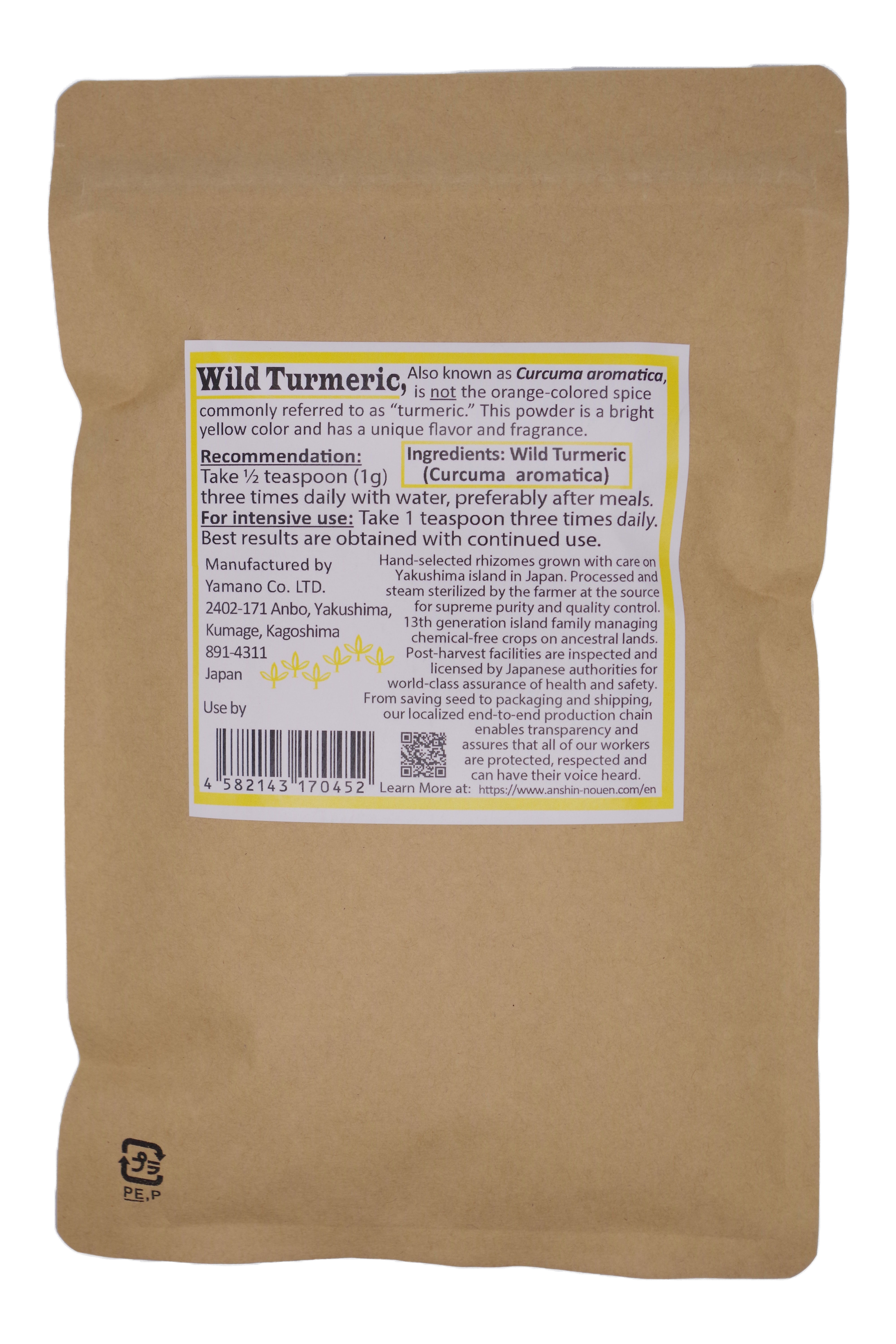 YAKUSHIMA Wild Turmeric (Curcuma aromatica) Powder 100%
Recommendation: For adults, take 1/2 teaspoon three times daily with water, preferably after meals.
For intensive use: Take 1 teaspoon three times daily.
Best results are obtained with continued use.
Nutrient Comparison of Three Yakushima Curcumas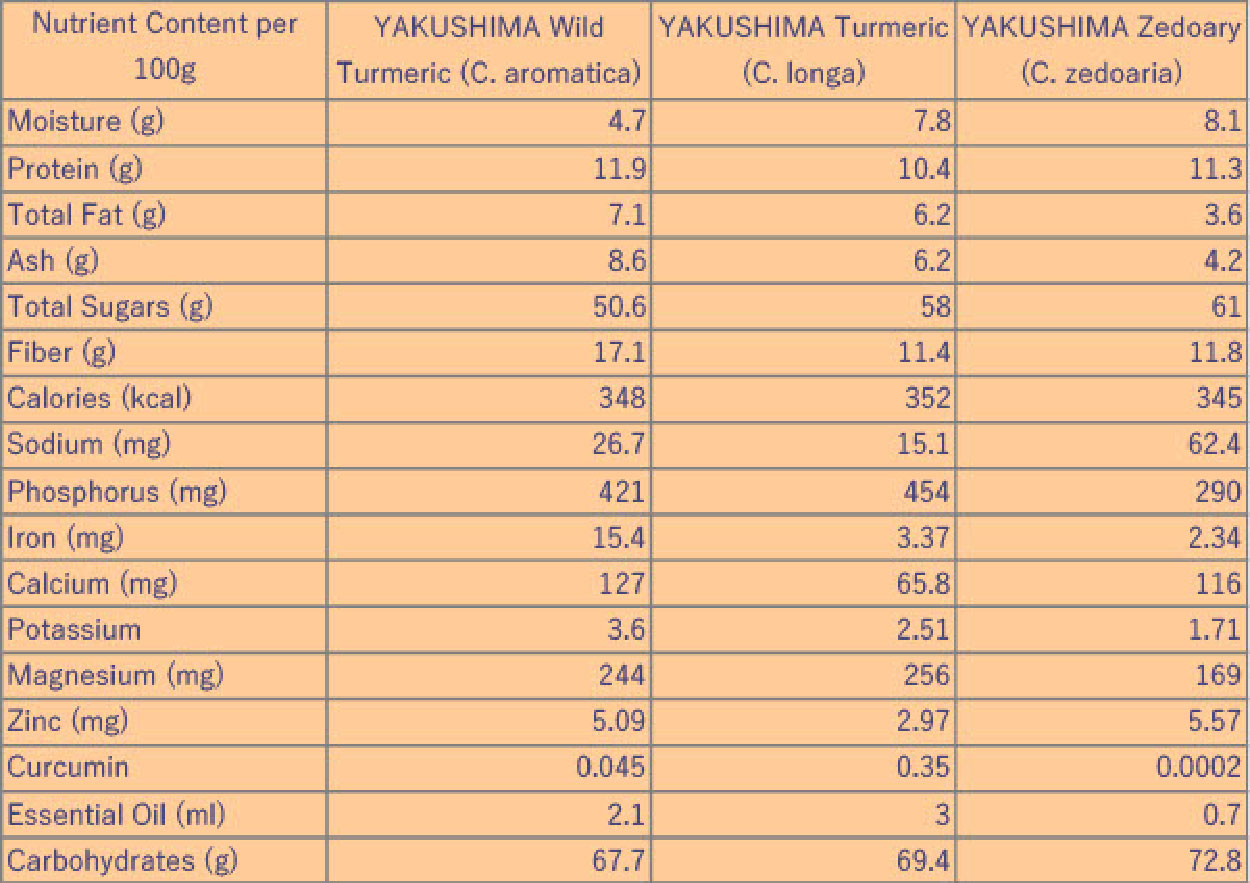 Purchase our products on Amazon!
Ships 365 days from Amazon. Same day shipping availble. Free shipping for Prime members.
YAKUSHIMA Wild Turmeric Powder, Curcuma aromatica 100g


YAKUSHIMA Wild Turmeric Powder, Curcuma aromatica 300g