Wild Turmeric Tablets
Contains urcumin and other essential oils and minerals are present in significant amounts
We do not use herbicides, pesticides, fungicides or chemical fertilizers.
High pressure Steam Sterilized Tablets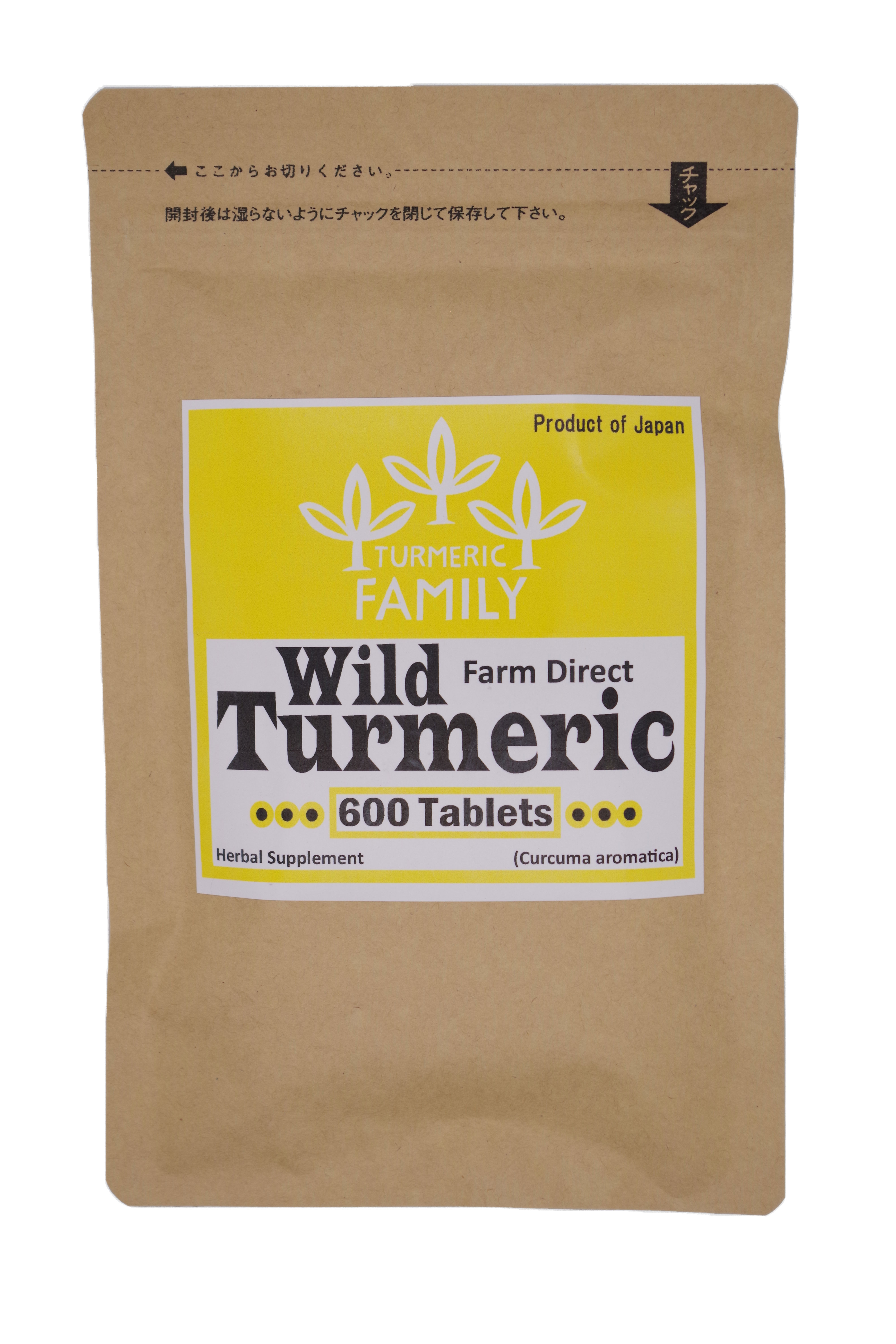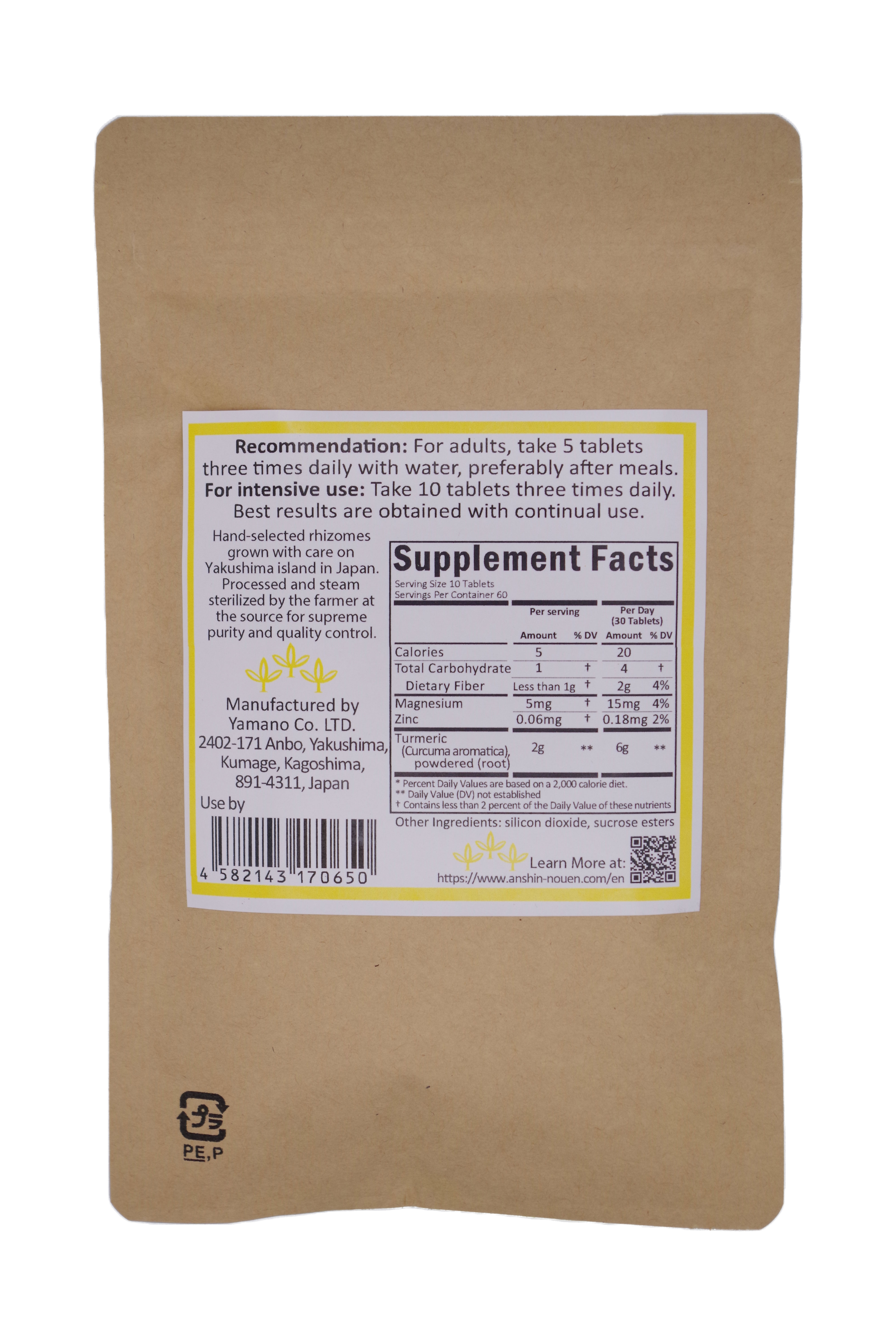 YAKSHIMA Wild Turmeric (Curcuma aromatica) Tablets
Recommendation: For adults, take 5 tablets three times daily with water, preferably after meals.

For intensive use: Take 10 tablets three times daily.
Best results are obtained with continual use.
Component Breakdown: YAKUSHIMA Curcuma aromatica powder 97.5%, silicon dioxide (2%), sucrose ester 1 (0.5%)
Before pressing our tablets, we use special airflow sterilizer equipment to sterilize the raw materials while maintaining superior quality.
Nutrient Comparison of Three Yakushima Curcumas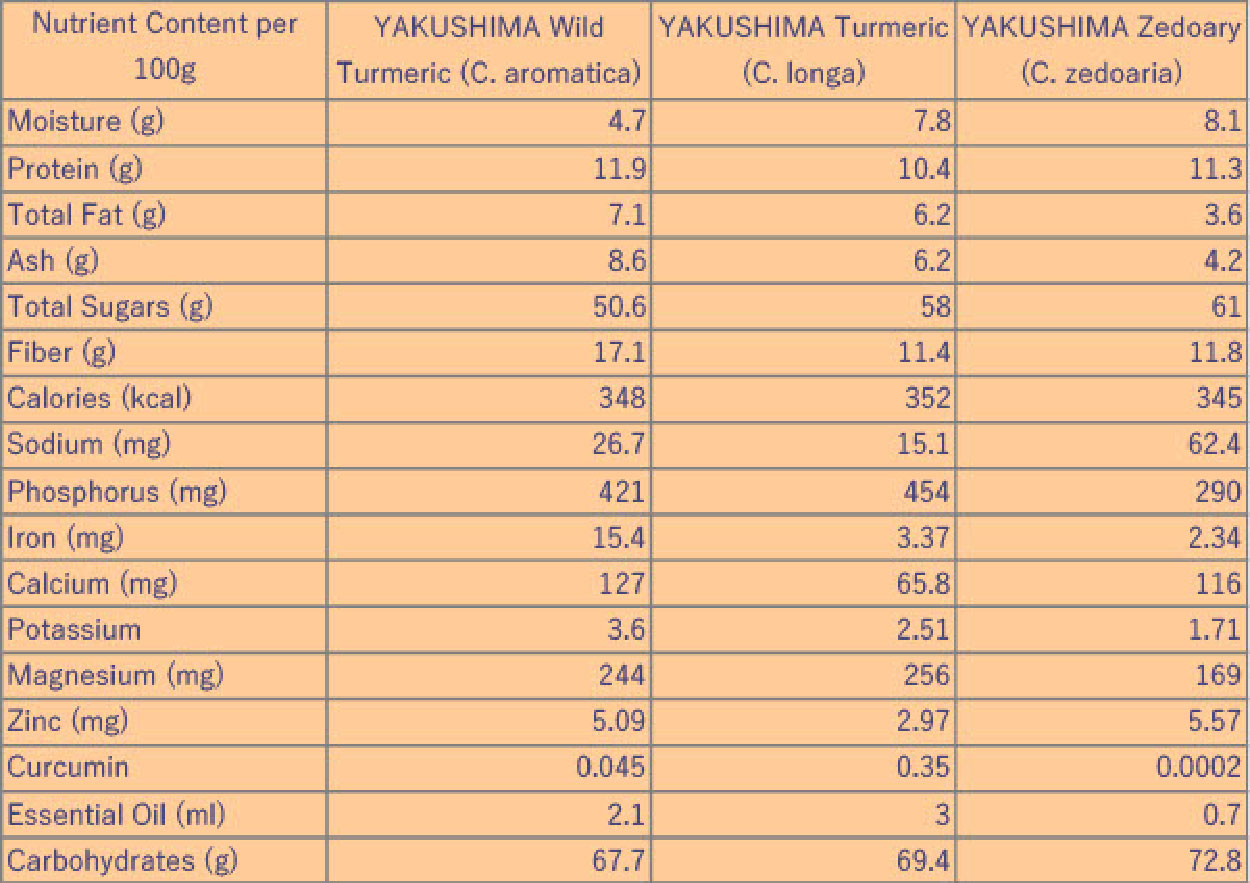 Purchase our products on Amazon!
Ships 365 days from Amazon. Same day shipping availble. Free shipping for Prime members.

YAKUSHIMA Wild Turmeric 300 Tablets(approx. 20 Day Supply)

YAKUSHIMA Wild Turmeric 600 Tablets(approx. 40 Day Supply)