Turmeric Tablets

Made using 100% Pure Yakushima Turmeric Powder, grown without the use of pesticides, herbicides or chemical fertilizers.

C. longa is by far the most well-known species of the Curcuma genus. It has a higher curcumin concentration

than its relatives C. aromatica and C. zedoaria.

Especially recommended for people who drink alcohol.

Turmeric Tablets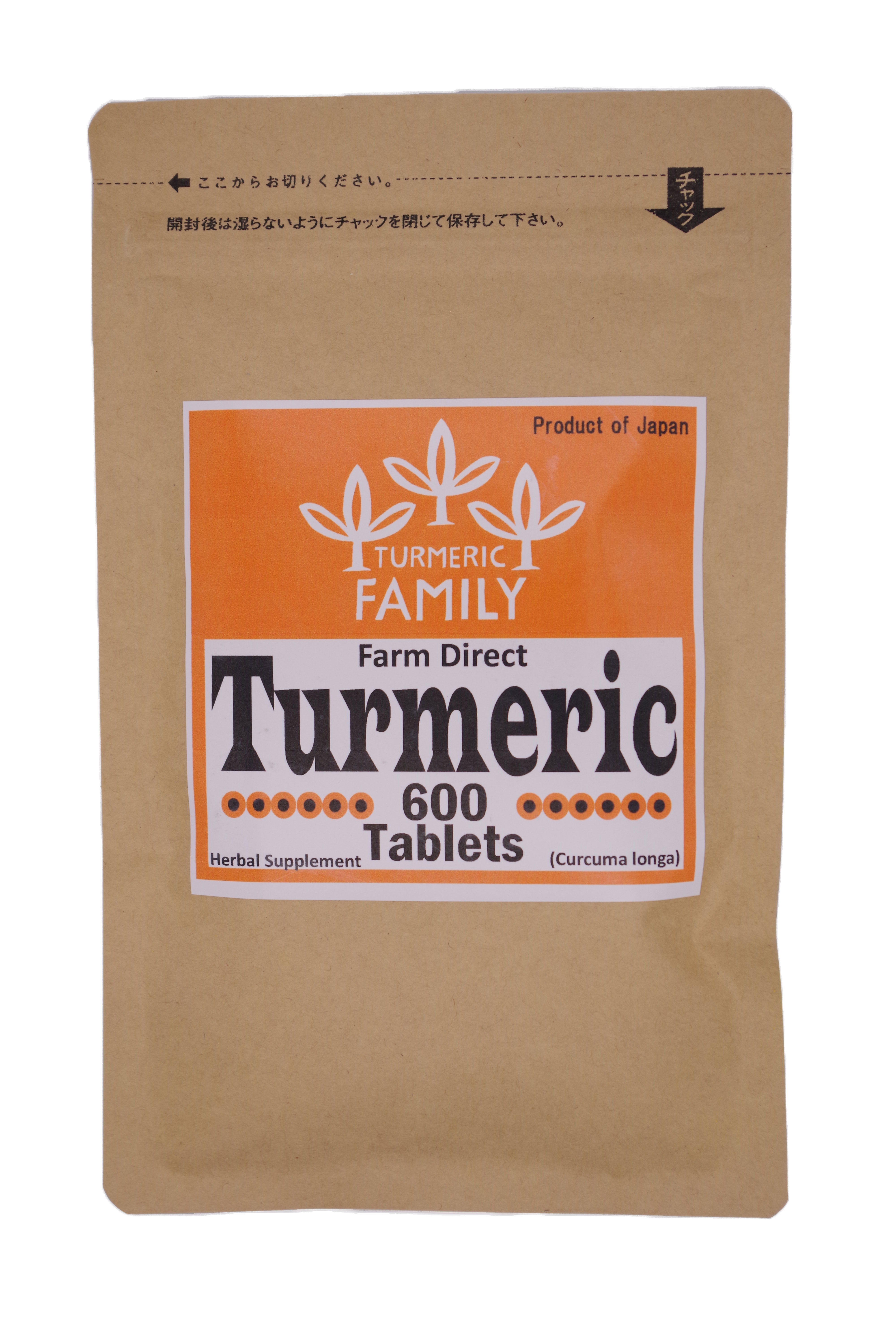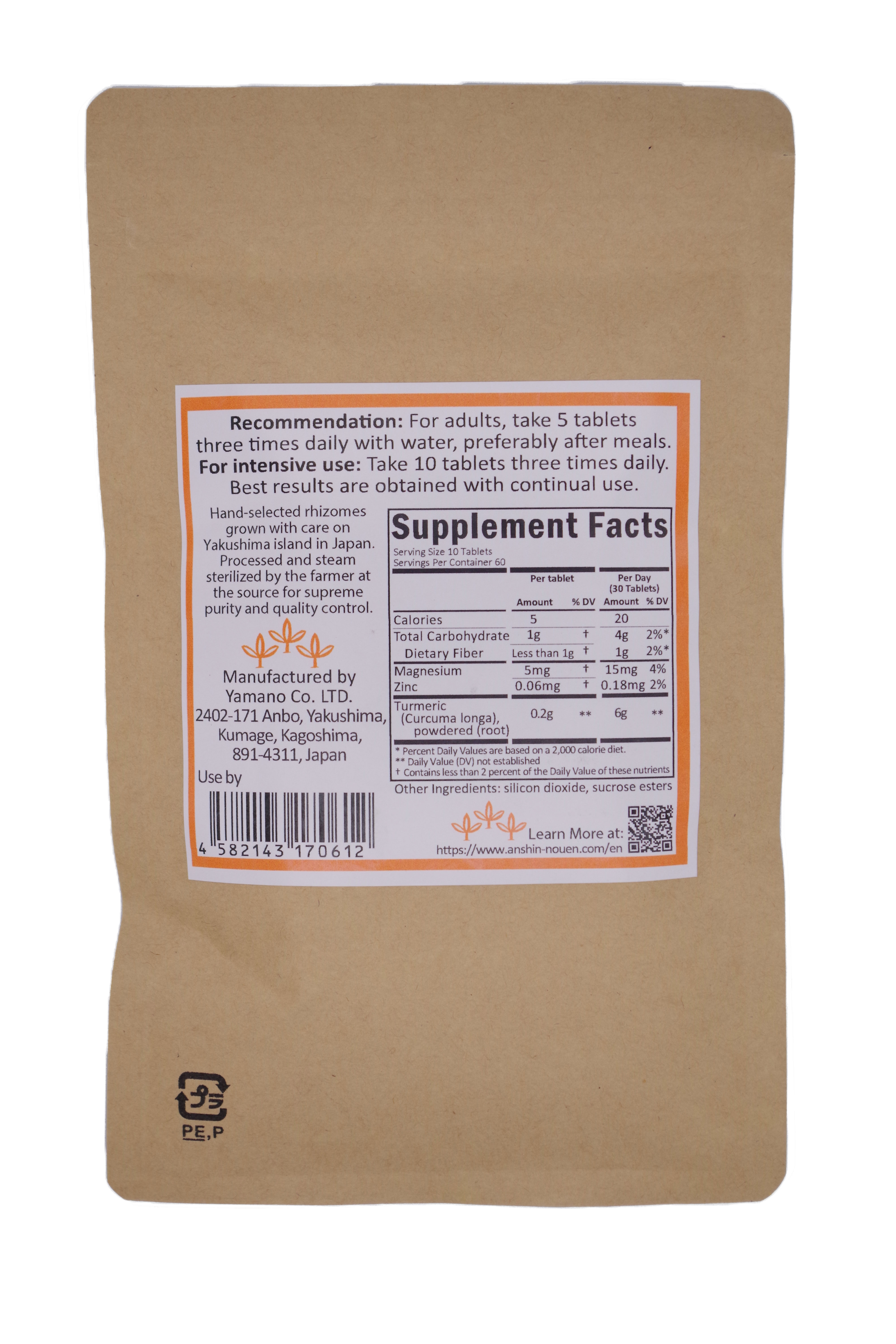 YAKUSHIMA Turmeric (Curcuma longa) Tablets
Recommendation: For adults, take 5 tablets three times daily with water, preferably after meals.

For intensive use: Take 10 tablets three times daily.
Best results are obtained with continual use.
Ingredients: Powdered Zedoary (Curcuma zedoaria) rhizomes (97%), silicon dioxide (2%), sucrose esters (1%)
Before pressing our tablets, we use special airflow sterilizer equipment to sterilize the raw materials while maintaining superior quality.
Nutrient Comparison of Three Yakushima Curcumas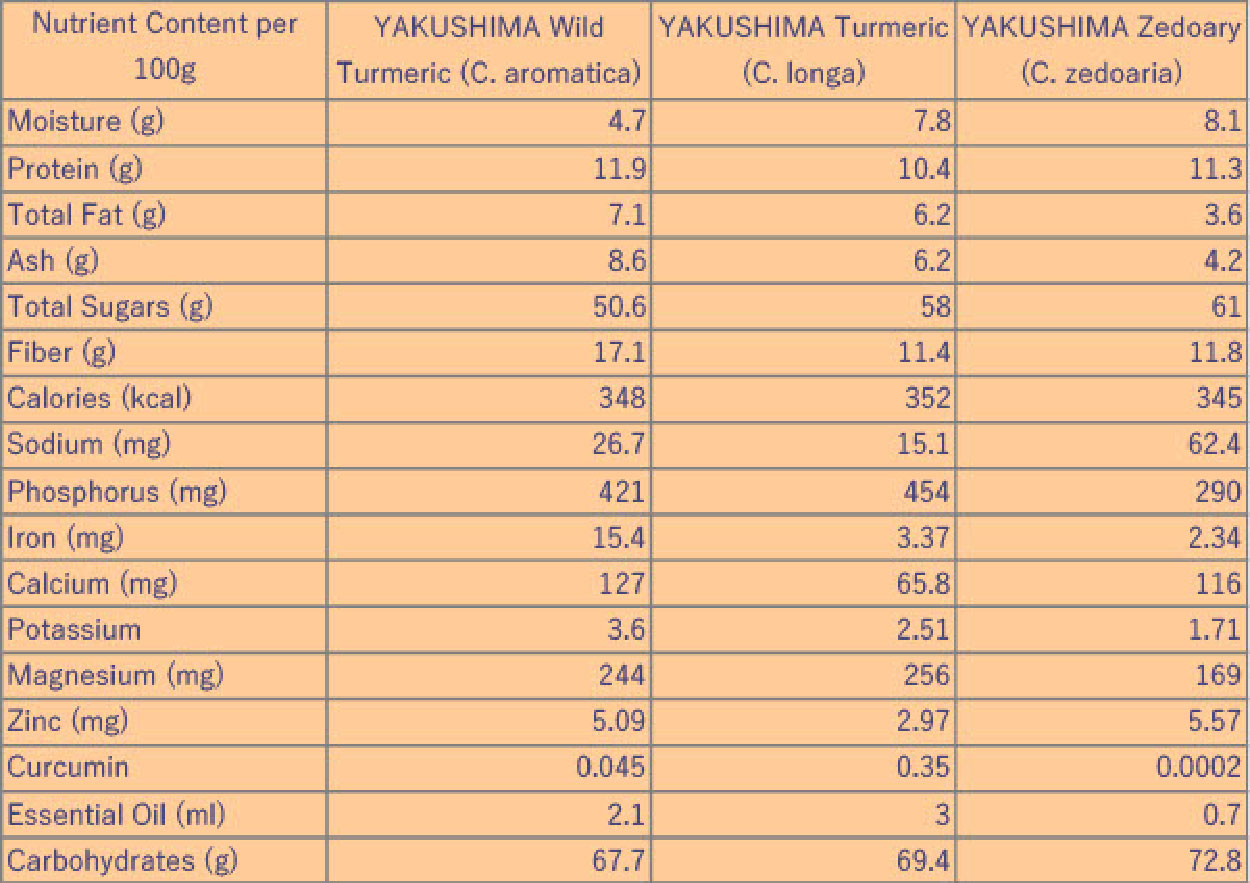 Purchase our products on Amazon!
Ships 365 days from Amazon. Same day shipping availble. Free shipping for Prime members.
YAKUSHIMA Turmeric 300 Tablets


YAKUSHIMA Turmeric 600 Tablets