YAKUSHIMA Turmeric Powder 100%

Turmeric - Curcuma longa
100% Pure Yakushima Turmeric Powder. Grown without the use of pesticides, herbicides or chemical fertilizers

Especially recommended for people who drink alcohol.

C. longa is by far the most well-known species of the Curcuma genus. It has a higher curcumin concentration than its relatives C. aromatica and C. zedoaria.
Turmeric in cooking
C. longa is the easiest Curcuma member to use in cusine.
Culinary traditions around the world make use of it as a flavor and color.
Turmeric rice and many curries are based on it. Search for new recipes and enjoy turmeric everyday.



High pressure Steam Sterilized Powder
All of our products are high pressure steam sterilized.
This gives a slightly roasted flavor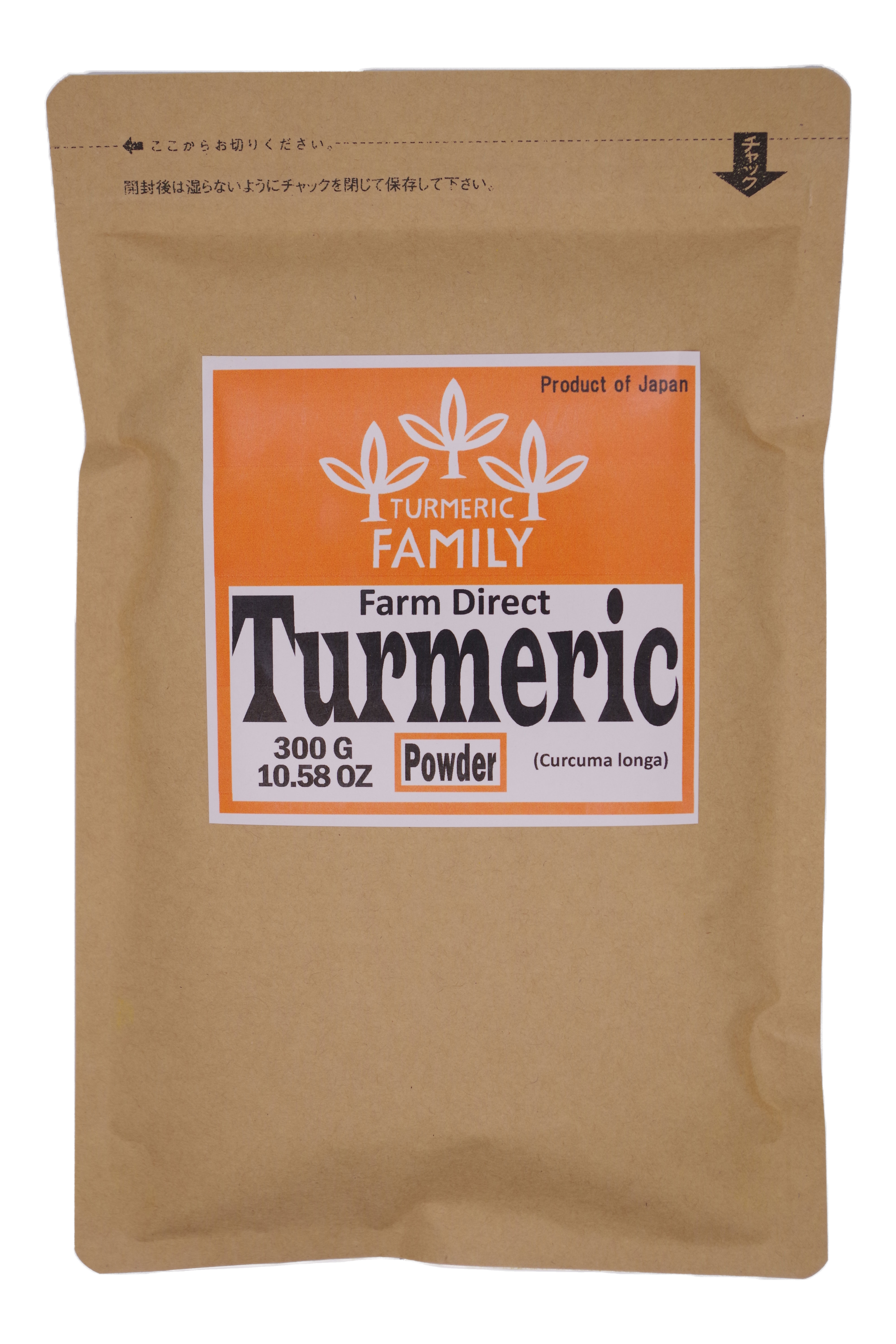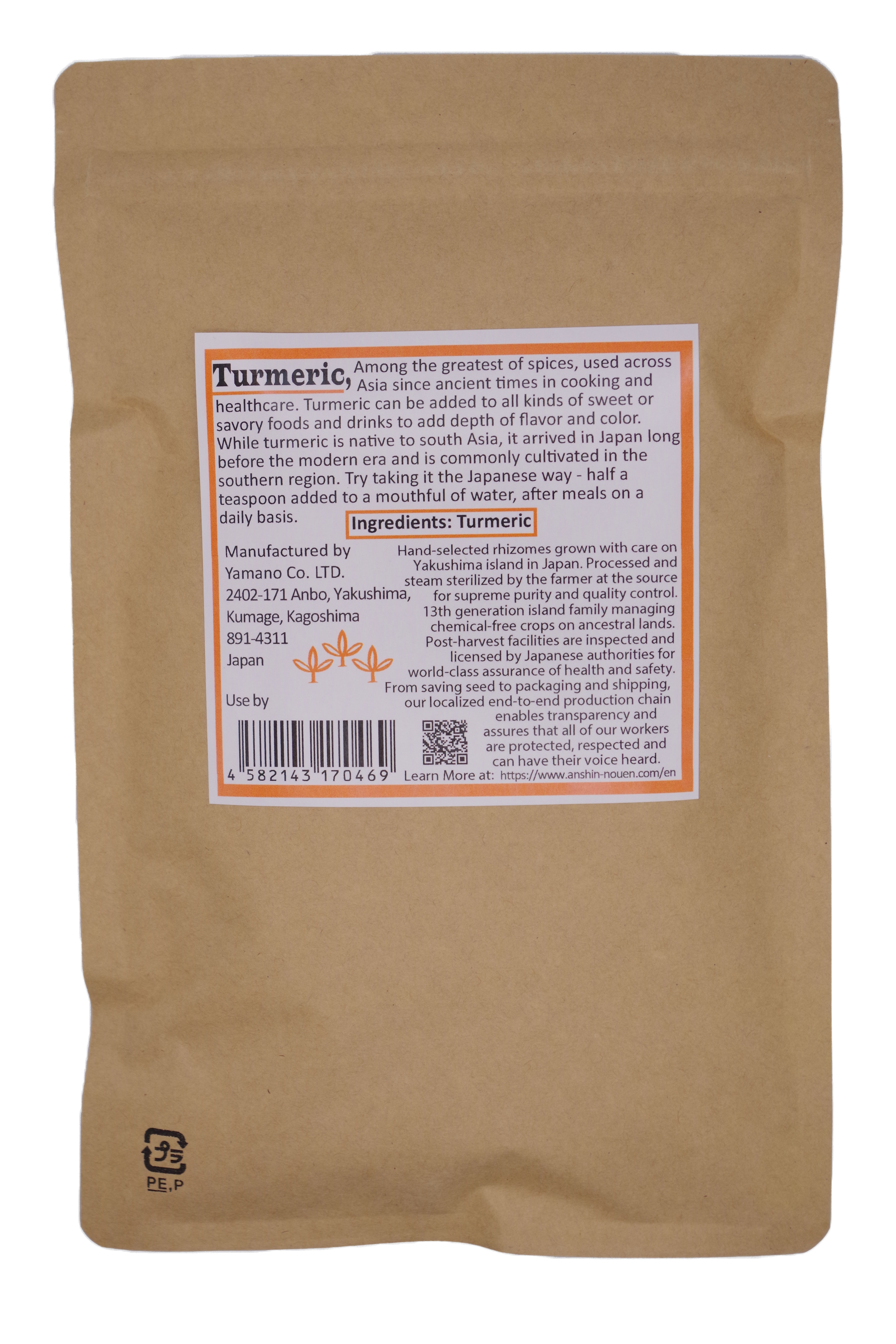 YAKUSHIMA Turmeric (Curcuma longa) 100%
Recommendation: For adults, take 1/2 teaspoon three times daily with water, preferably after meals.
For intensive use: Take 1 teaspoon three times daily.
Best results are obtained with continued use.
Nutrient Comparison of Three Yakushima Curcumas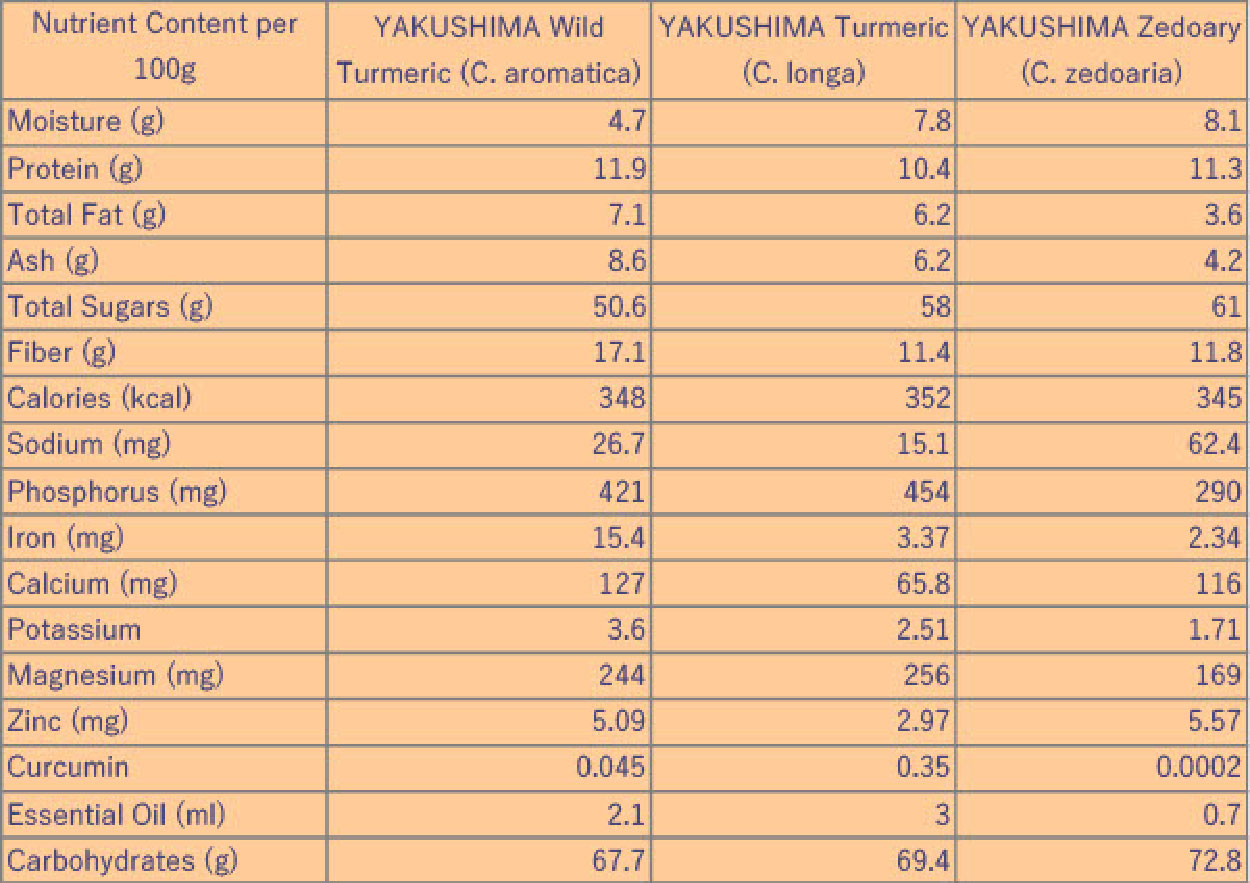 Purchase our products on Amazon
Ships 365 days from Amazon. Same day shipping availble. Free shipping for Prime members.
YAKUSHIMA Turmeric Powder 100g


YAKUSHIMA Turmeric Powder 300g