Yakushima Zedoary (Curcuma zedoaria) Powder 100%
100% Zedoary grown in Yakushima, free of pesticdes, fungicides and chemical fertilizers.
Our zedoary contains significant amounts of the essential oils cineole, camphor, and azulene.
It is an excellent health food that is rich in minerals.
For people seeking the purest product, we offer these additive-free, 100% pure powdered rhizomes.
High pressure Steam Sterilized Powder
All of our products are high pressure steam sterilized.
This gives a slightly roasted flavor.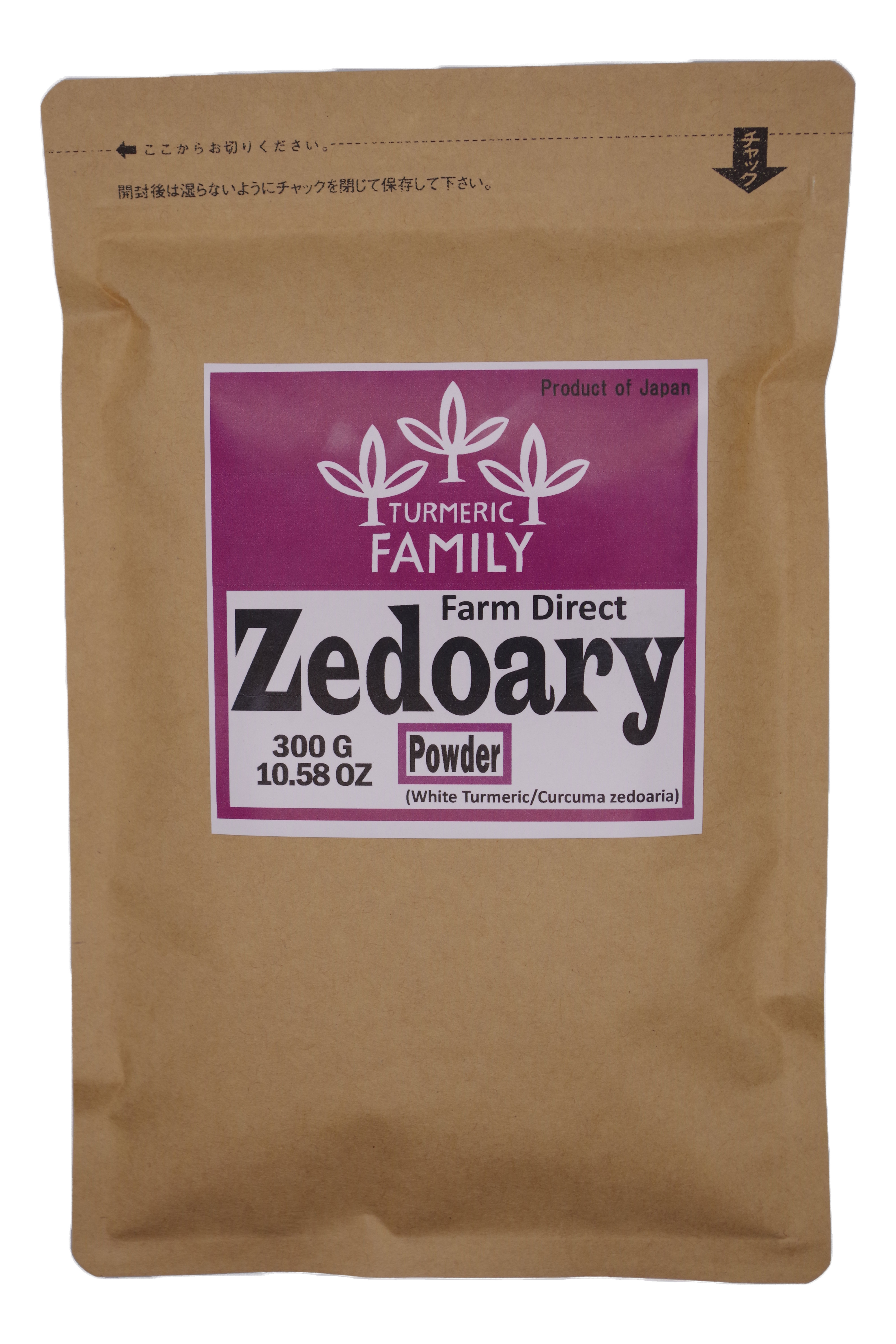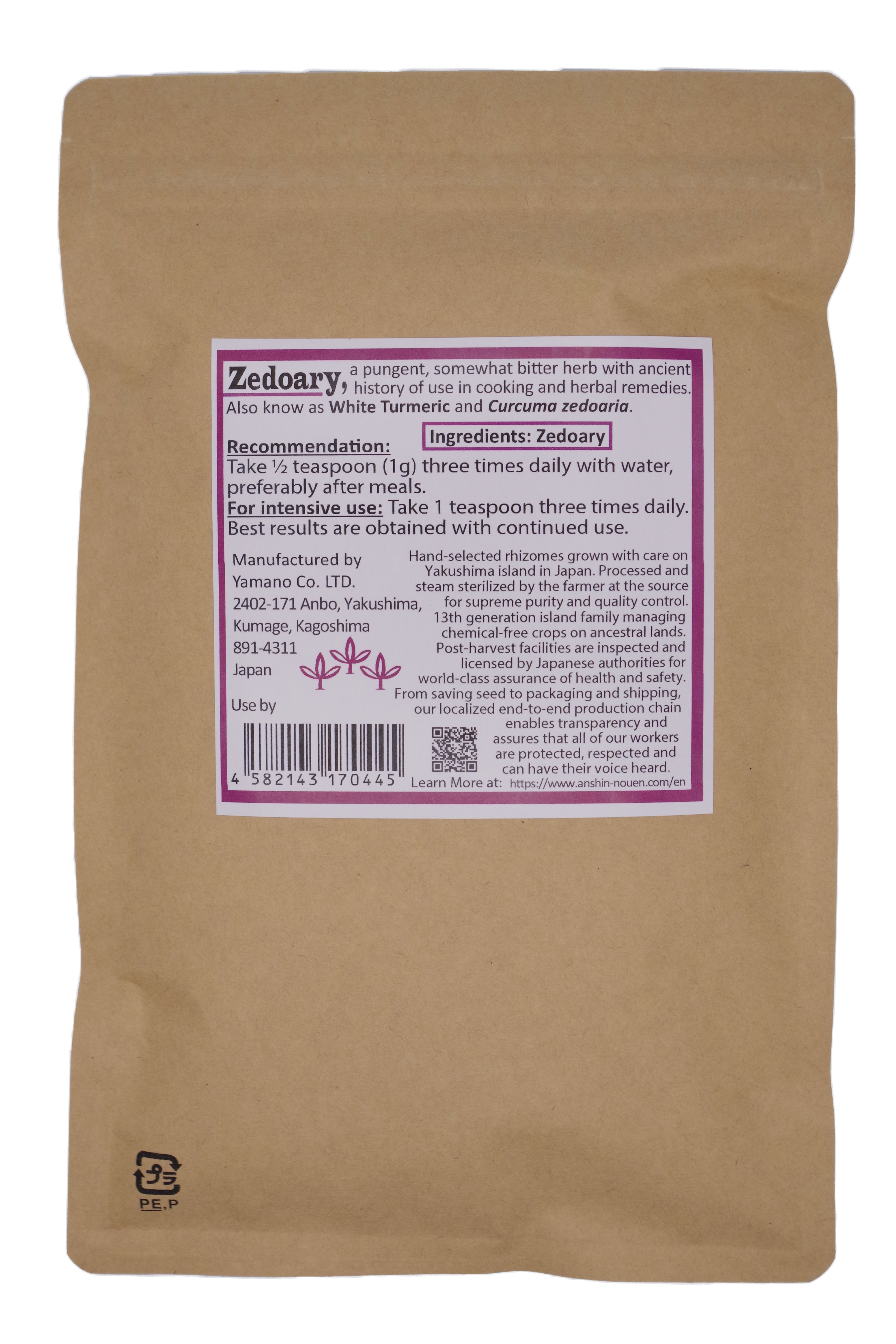 YAKUSHIMA Zedoary (Curcuma zedoaria) 100%
Recommendation: For adults, take 1/2 teaspoon three times daily with water, preferably after meals.
For intensive use: Take 1 teaspoon three times daily.
Best results are obtained with continued use.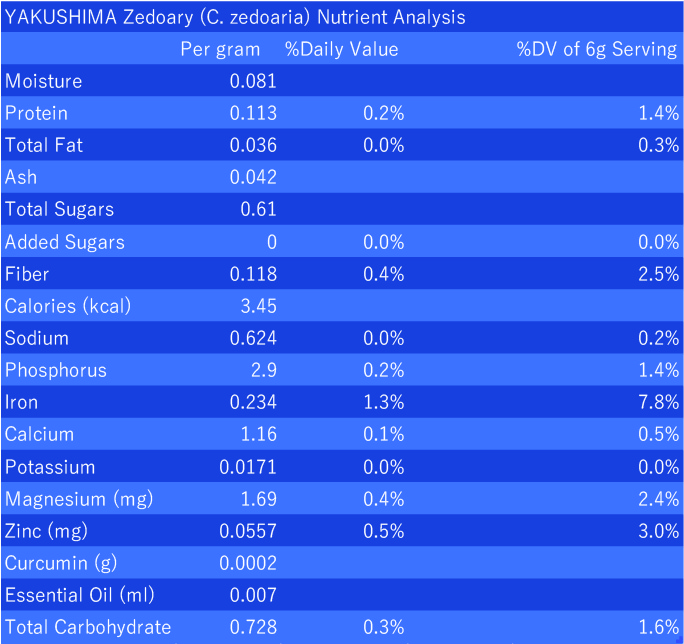 Purchase our products on Amazon
Ships 365 days from Amazon. Same day shipping availble. Free shipping for Prime members.
YAKUSHIMA Zedoary (Curcuma zedoaria) Powder 100g


YAKUSHIMA Zedoary (Curcuma zedoaria) Powder 300g